The Charities
The following 10 charities are the beneficiaries of the Giving Organisation Trust and are represented by a trustee on the Giving Organisation Trust board: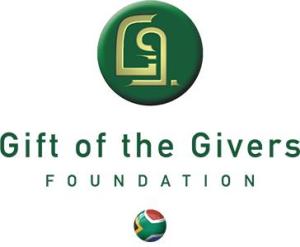 The Gift of The Givers Foundation is the largest disaster response, non-governmental organisation of African origin on the African continent.
"It works to unite people, with a common vision, to make a real and telling difference by serving mankind for the 'Greater Good'. Assistance is provided unconditionally; assisting the needy, irrespective of human or animal, race, religion, colour, class, political affiliation of geographic location. Gift of the Givers restores the hope and dignity of the most vulnerable in their time of need, rebuilding prosperous communities and empowering leaders of tomorrow."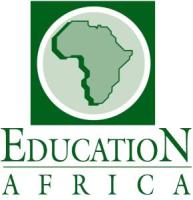 Education Africa - Established in 1992, Education Africa strives to reach and uplift the poorest of the poor.
"Its aim is to assist disadvantaged South Africans in their quest to obtain a quality, relevant education in order to ensure that they are in a position to become global citizens and a competitive, productive element in the local job market."



ForAfrika is a part of a global humanitarian organisation with a mission to provide food security, nutrition, and water and sanitation to vulnerable communities in a dignified and sustainable way.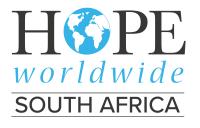 Hope Worldwide SA - Bringing hope and changing lives by Investing in Early Childhood Development (ECD).
"We are Investing in Early Childhood Development (ECD) by giving young and vulnerable children the best possible start in life through ECD Centres and Carers."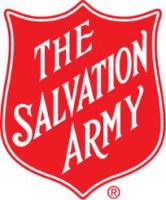 The Salvation Army is fully engaged in a vibrant ministry of outreach to those impacted and affected by poverty and hunger, sadness, abuse, and desperation.
"Whether through the men and women of our faith communities (corps), or our officers and staff who run our formal outreach ministries, we bring the love of God to the poorest of the poor and the neediest of communities."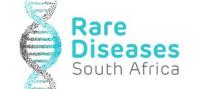 Rare Diseases NPC fights to have rare diseased recognised & treated. Mobilising the South African community by connecting stakeholders.
"Rare Diseases South Africa's aim is to ensure that all rare disease patients receive access to treatment and supportive care for improved quality of life."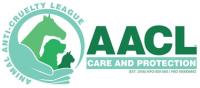 The Animal Anti-Cruelty League (AACL), has been protecting and caring for animals since 1956. It is South Africa's second largest independent Animal Welfare Organization, relying entirely on the generosity and goodwill of the animal-loving public for financial support.
"We are an organization that gets involved with all aspects of animal welfare: provide shelter for abandoned animals, promote an efficient adoption programme, prosecute animal cruelty cases, run welfare hospitals for lower income groups, visit underprivileged areas with fully equipped mobile clinics and regularly address schools and clubs on the challenges of animal welfare."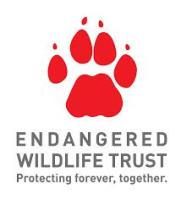 The Endangered Wildlife Trust - The EWT is a leading, high-profile player in the arena of conservation.
"We identify the key factors threatening biodiversity and develop innovative methodologies and best practice guidelines to reduce these and promote harmonious co-existence and sustainable living for both people and wildlife. We achieve our goals through specialist programmes, and our skilled field staff are deployed regionally and throughout southern Africa."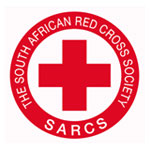 The South African Red Cross Society's mission is to identify, prevent and alleviate human suffering, including the suffering of children, and to foster human dignity in all communities.
"As the Red Cross is a Non-Profit Organisation looking after the vulnerable and destitute people in South Africa we rely on the support of the community, sponsors and donors for the donation of funds in order that we can fulfil our mandate and core functions in preventing and alleviating suffering. We have provided care and support to people affected and infected from HIV & Aids, Tuberculosis as well as people affected by disasters and food security.
Our sincere thanks and appreciation to the donors and supporters of The Giving Organisation Trust. The funds that are donated to the Red Cross are used primarily for the vulnerable in terms of our support and care."
Click here to view their video on YouTube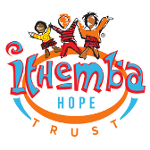 The Ithemba Trust is committed to the support of projects that aid intellectually disabled children. The Trust plays a vital role in initiating cost-effective, hands-on training programmes for care workers with local communities using holistic approach involving the physical intellectual and physiological development of each child.
"The Hope/Ithemba Trust extends its sincere appreciation to The Giving Organisation Trust for the donations received as a result of their exciting and unique fundraising initiatives. With these funds, the Hope/Ithemba Trust has been able to address many of the needs of physically disabled and intellectually challenged children, and to train their carers, at special needs facilities throughout South Africa. We wish The Giving Organisation Trust much success with their creative fundraising endeavours."